Real Estate
Purchase the Right Shed Type to Suit Every Home or Hobby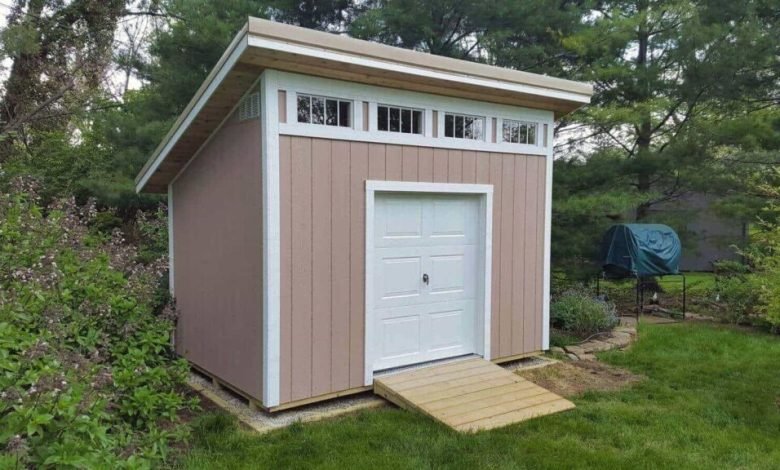 According to the Population and Housing Census, over 8.3 million private households in Australia use sheds. Sheds form an integral part of the home as they play a significant role in helping the interiors and the exteriors to be in top shape all the time. A substantial portion of house maintenance focuses on yard work and gardening. Adding well-designed sheds allows homeowners to store their tools, equipment, and other objects, enabling them to work more efficiently. Sheds online are available in different styles and types to suit homeowners' different purposes, needs, and hobbies.
Garden Sheds
They are some of the most commonly-used sheds in Australia, especially in suburban homes with gardens. It is small, simple and designed to accommodate a variety of garden supplies and tools. They are also dense and can fit in backyards of different sizes. Depending on their size, they can also act as a workshop where homeowners can perform repairs, take up small tasks or develop garden-based hobbies. People enthusiastic about maintaining beautiful gardens require a large amount of gardening equipment, fertilizer, seeds, soil and more. They can store them here and professionally support the park. One can choose between different types of roofs including, skillion, gable, flat and more. They are economical and help maintain the shed, as the leaves and rain slide off them without causing much damage.
Equine Sheds
There are over 400,000 horse owners in Australia. Equine sheds are a form of stables designed to protect horses from external elements, keeping them happy and healthy. These sheds have stable panels and doors, allowing homeowners easy access into and out of the area. These sheds provide open ventilation for horses, along with a run-in shed that will enable them to enter and exit it orderly. Equine sheds are also designed like stables to keep the horses clean, healthy, comfortable and convenient. They require different stalls for each horse to rest in, and they must be well-maintained.
Garages and Auto Sheds
These are other types of commonly used sheds in Australia. They are usually built to hold and protect cars and other motor vehicles of the house. It means they need to be of a significant size to fit in multiple vehicles and maintenance equipment. One can add a workbench, windows, roller doors, pillars, tables and other accessories required to work on vehicle up-gradation, maintenance or storage. Some also install car hoists in their auto sheds to help them work on the cars quickly. Owners must ensure that their shed is at an appropriate height to accommodate the vehicle at suitable levels.
Workshop Sheds
They are generally larger than garden sheds but may not be as large as auto sheds. They come in different styles, sizes, roofs and colours to satisfy the needs of one's hobbies or projects. Prefab sheds online are also available in Australia for those who would not want to build one from scratch. They help save time, expense, effort and provide good-quality and a safe structure. Homeowners can immediately start working on their crafts here. While many prefer wooden sheds for their aesthetics, they must note that wood is one of the most expensive materials to build on, and it comes with a lot of maintenance demands. Experts suggest people invest in steel or zinc-aluminium sheds with higher durability and
maintenance. They are also eco-friendly and economical.
Buying sheds online also allows individuals to pursue their other hobbies, passions and interests like yoga or working out.