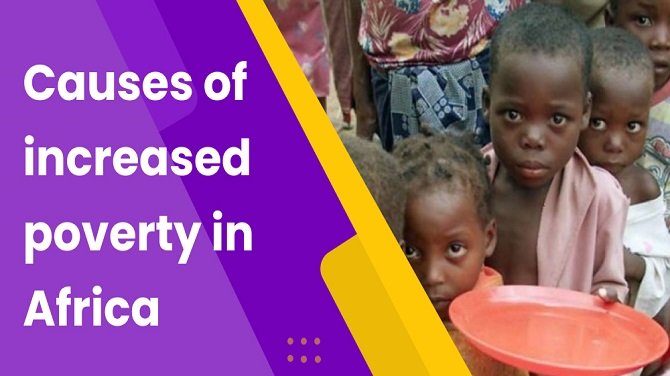 Combating hunger appears to be as simple as supplying food to those who need it at the right time. While the feed the hungry organization has always risen to the occasion in times of catastrophe and humanitarian need, ensuring food security entails far more than merely filling people's bellies.
People should have continuous physical, social, and economic access to sufficient and nutritious food to live healthy and productive lives. Individuals and families can become self-sufficient and robust to future crises if they have access to food, are educated about nutrition and how to stay healthy, and can cultivate more crops and sell more harvests.
We can fight hunger in America and malnutrition, but we need to take a holistic strategy to make a long-term difference. Here are some points to keep in mind to fight hunger.
Agriculture
Farming is a common source of income for the poorest people. Many smallholder farmers, on the other hand, live far from markets where they may sell their products for a profit. They encounter obstacles such as a lack of credit, money, and the necessary skills to improve their yield.
To ensure that farmers have access to economic opportunities through agriculture, we need to collaborate with a variety of partners, ranging from the private sector to universities and civil society organizations, to ensure that smallholder farmers have the support, know-how, and resources they need to succeed. This step will help to fight hunger in America and will try to eradicate poverty.
Health & nutrition
To combat food insecurity, individuals must be educated on good nutrition, sanitation, and cleanliness. Waterborne diseases and chronic intestinal infections, for example, can be caused by a lack of safe drinking water and inadequate sanitation and hygiene, robbing youngsters of their potential and preventing farmers from tending to their land.
When people adopt the correct practices, such as washing their hands before preparing meals, health and nutrition programs take root. Training can enable all members of the home to share these obligations. In certain societies, this has altered family social dynamics, resulting in a more equitable distribution of household responsibilities between men and women. There are organizations that help the poor in the Philippines and they also give basic training to people.
Women's empowerment
Women's empowerment to create companies can ensure that their families have enough money to eat. Female farmers are now able to feed their families, expand their enterprises, and invest for their children's futures, despite being chronically food insecure. With the aid of feed the hungry organization, rural women are gaining the tools they need to grow, distribute, and sell more nutritious food for improved health and profit.
Sustainability
Learning about sustainable resource management is critical for communities that rely on natural resources for their livelihood. Years of ineffective management, such as animal overgrazing, can ruin farmland, making it difficult for farmers to make a living.
Organizations that help the poor in the Philippines teach communities about natural disasters' effects and how to prepare for them.
Immediate needs
The feed the hungry organization also supports communities in need with humanitarian aid. In emergencies, such as the aftermath of a natural disaster, Catholic Connect Care provides in-kind food, cash transfers, or food vouchers to satisfy communities' immediate food and nutrition requirements. So help such organizations in supporting the people by donating your extra penny.
Food wastage
One-third of all food produced (nearly 1.3 billion tons) is currently thrown away. Producing this squandered food wastes other natural resources as well, consuming an amount of water equivalent to the Volga River's yearly flow and emitting 3.3 billion tons of greenhouse emissions.
Ending food waste would be a huge step forward, but you can help by simply lowering your food waste. Taking these efforts toward climate justice is especially critical in countries like the United States (which contributes more to climate change but suffers less from its effects than more vulnerable countries). You can also ask your politicians to make a policy commitment to minimizing food waste.
Sanitization
People might eat food without any precautions of cleanliness. If they live in an area with inadequate sanitation or hygiene standards, they may be prone to diarrhea or other waterborne infections that prevent them from acquiring those nutrients. Making ensuring that the water you drink and wash with is clean might save your life in more ways than one.
Wrapping up
Supporting Catholic Connect Care in fighting hunger in America will give you a lot of blessings, a feeling of satisfaction, pleasure, food for the needy, and a lot of happiness.