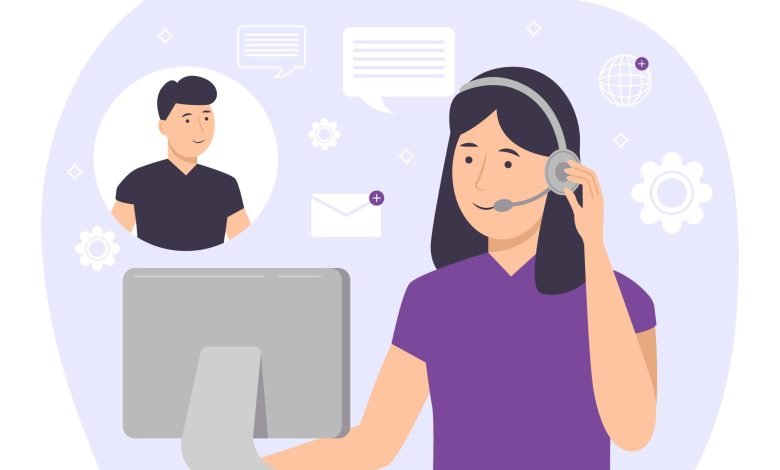 There's @elonmusk replying to a customer complaint in under 3 minutes and then there's @amazon who have NOT refunded my money for a returned product even after 65 days as of today. @JeffBezos @davehclark @CNN @trtworld @Tesla @washingtonpost #customerservice #customersupport pic.twitter.com/h6sJoTjzYW

— Bilal Lone (@BilalLone92) November 24, 2021
If you've ever interacted with a customer support department of any organization, you'll be able to relate to Mr. Lone here. Sometimes customer service encounters feel like a true litmus test for your patience. This is usually true for B2C customer support. Customer service for B2B industries, however, is a tad bit different. B2B customer support encounters are usually complex, time-consuming, and require a lot of back-and-forth communication. Plus, the cost of failed customer support is much more for B2B than for B2C.  
Besides, with the pace at which technology is moving, you may struggle to keep up with your business if you slip at serving better customer support. A push-in technology and business standards also mean a push in your brand's learning curve. If you actively try to keep up with the latest industry trends and keep updating your support accordingly, your brand is sure to excel. Here are some tips to help you through:
8 Online Customer Service Tips For Service Excellence
Understanding how to conduct online support properly is paramount to creating an excellent customer experience. Plus, offering second-to-none customer support could help your business succeed regardless of the economic climate or tech trend. Let's look at how you can achieve this customer service excellence:
1. Customer Experience Always Comes First
We live in an era where customers already have multiple ways of communicating with you. But are you (as a brand) present on every other possible channel? After all, a customer touchpoint is a very first impression that you'd leave on the customer's mind. Make sure that you're all set to treat your customers. 
Customer Service Excellence
In-person

Phone calls

Social media

Knowledge base

FAQs

Chatbots

Live chat
Omnichannel Customer Experience
You need to identify the channels that your audience and customers would prefer. And then actively work towards making it seamless for your customers. This is not just applicable at the time of first contact. Sometimes customers need an omnichannel experience between communication methods. Streamlining all the interactions under a single platform allows you to deliver a cohesive and consistent support experience.
2. Identify Specific Customer Needs
How would you help your customers if you do not know what they need? Identifying customer needs is one of the most crucial things that companies should do. Ask yourself the following questions:
What do your customers expect from you?

How happy are they with your services?

Do you have a system in place to correctly record customer feedback?

How often do you analyze and work upon this feedback?

Are you providing a personalized response to your customers? 
3. Audience Segmentation
Not many experts talk about this, but it is an effective way to improve customer experience. Audience segmentation can greatly affect customer management as it divides customers into different groups that share similar characteristics and needs. This is especially useful in retaining customers. You can send them personalized recommendations, services, and follow-ups that cater specifically to their group.
For example, B2B brands are only concerned with contacting the "decision-maker" of a business or the industry sector. Whereas in B2C services, brands are concerned with particular customers' profiles and attitudes. B2C companies may also be concerned with the geographic location of a customer so that they can tailor offers based on regional events and preferences. 
4. Keep Your Self-Service Game Strong
Self-service is no longer just something that is a nice-to-have, fancy feature for your brand. It is a necessity! Did you know that 91% of customers expect a brand's website to include a self-service section? Some of the most common types of customer self-service content include FAQs, how-to guides, knowledge base, and online discussion forums.
5. Customers Always Appreciate a Real-Time Support 
Real-time support is critical to improving online customer service. In order to be able to provide real-time support, you will need to empower with channels like live chat, chatbots, and so on. A live chat enables customers to find answers and resolve queries whenever and from wherever they want.
You can implement AI chatbots to make support available 24*7. Live chat has become a leading digital communication method for online customer support with a staggering 41% customer preference. (Where phone support lies at 32%, emails at 23%, and social media at 3%.) You can connect your self-service channels with chatbots so that your customers can ask their questions to the chatbot and can be redirected to relevant answers.
Benefits of Real-Time Support for Customers:
Faster resolution

Lesser waiting time

Proactive resolution
OTOH, on the support end it:
Reduces support costs

Streamlines the entire support process

Reduces repetitive queries
6. Be Proactive on Social Media
Interesting Facts:
→ Gartner says that brands that ignore support requests on social media see an average churn rate that's 15% higher than companies that don't.
→ A JD Power survey (of more than 23,000 online consumers) states that 67% of respondents have contacted a brand via social media for support.
Clearly, the customers are actively communicating their queries through social media. A survey states that 59% of brands reply to user Tweets within 15 minutes. However, this number drops to 30% when brands do not have a separate customer service Twitter account. This is where your customer support software comes into play. Building better customer relationships through social media support can add up to huge wins when it comes to customer retention and increasing customer lifetime value. Businesses that use social media for customer support can witness a boost in brand awareness, retain the customers, and empathize with your customers. 
7. Respect Your Customer's Time
 Do you know how long the average resolution time for your queries is? Do you know how long your customers have to wait for an initial reply? How many times do your customers have to communicate back and forth? And even after that much back and forth communication, do they get their questions answered to their satisfaction? 
If you do not have the answer to the above questions, I have bad news for you!
Customer's time should be considered a holy grail of your business and must be treated with utter priority. The longer the customers wait, the more time you give them to explore your competitors' offerings. Make sure your customer support software comes equipped with reporting tools that are robust enough to drive the results you're looking for.
8. Empower Your Team With Latest Tech
Last but not the least, make sure your systems enable you to implement these latest trends. If you lag in your tech offerings, it'll hinder your progress. By empowering your team with the latest tech, you're not just helping them, but you're also helping your brand inculcate a customer-centric response. 
Final Thoughts
Online customer service plays a crucial role for consumers who use digital channels to communicate with a brand. Improving the support experience for websites helps meet customer service goals and has a deep impact on business growth. A customer-centric culture, advanced customer support software aligned with enthusiastic service representatives will help you excel in your online customer service.