Home Improvement
The Best Rug Colors and Designs for the Winter Season
The Best Rug Colors and Designs for the Winter Season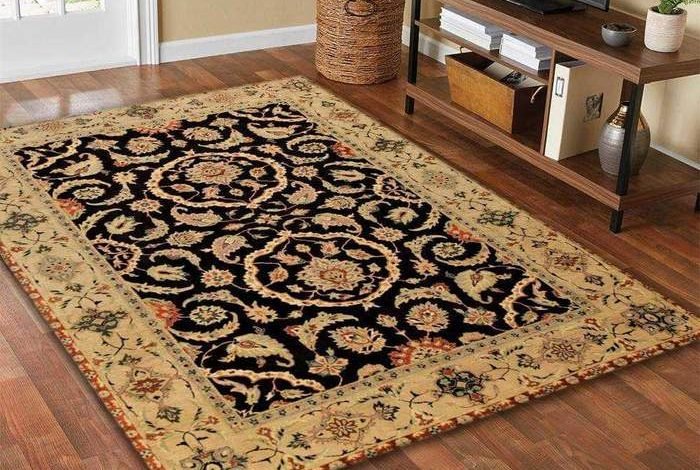 It's wintertime, and what better way to decorate your home with a rug? The winter season is here, and you know what that means: it's time to find the perfect rug. Rugs are a fantastic way to add warmth and style to any room in your home. They provide the perfect balance between comfort, color, and designs. Rugs also come in many different shapes, sizes, patterns, textures, and colors, which means there is one out there for everyone! 
The Shades of Brown
Brown is a great rug color that will work well in any room and during warm and cold seasons. It has been around for years, but it remains one of the most popular colors because it works so well with other colors such as red or orange. The best brown rugs you choose for your home bring out the warmth of the season and create a sense of comfort for those who spend time in your home. It is the warm shade that matches most interior designs and is usually used in formal rooms. Brown also looks great with green, mustard yellow, or cream paint colors.
Shag, Floral & Plush
Shag rugs are great because they come in many different colors, which means there is one out there for everyone! The winter season brings with it some of the most popular rug styles in interior design. Most of these rugs come in neutral colors like brown, beige, and cream, but they also tend to have a lot of texture, making them feel extra cozy during the winter season. The plush and thick fibers are the perfect fit for the season of snow and cold temperatures. Floral rugs are the perfect choice if you want to go for something more colorful because they come in so many different colors but still feel homey due to their earth-tone hues.
The Shades of Grey
The winter season brings many grey shades to your local home décor store. The best part about these grey shades is that they are so versatile. Mix and match them with many different rugs to get the look you want! Whether it's a plush rug for winter or something more modern looking, there will be an option in gray, which complements your home perfectly! Grey is also a great color because it can go with any other colors in your home, such as the red and green of Christmas or the browns and yellows. The best rugs for winter are those which will help warm up a room!
The Reds and Oranges
A great option for winter rug styles is a warm color such as red or orange. These colors will give your home that cozy feeling you want in the colder months of the year. Another good idea is to get something with texture, like shaggy sheepskin rugs. Not only do they look great, but they also feel wonderful under your feet. A mix of red and orange rugs can add a nice pop of color to your home.
Winter Whites and Blues
If you are looking for a rug that will be perfect in the wintertime, then white or blue may do the trick! These colors aren't too bright so that they won't clash with other warm tones, yet still have some color to them, which will make your space pop! Blue and white give a cool and fresh look which is great if you have other colors in your room that are warmer. Furthermore, If white or blue isn't for you, grays, browns, or blacks may be the right choice! These colors are perfect because they won't make your space feel gloomy like dark hues can, but they are still neutral enough to give you a winter feel.
The Mustard and Orange
Mustard is the color of fall. The color is warm, and it's one of the most prominent colors in nature. A pop of orange next to mustard is a great way to bring some life into your space! The muted tones are perfect for winter because they aren't too bright, but you will still feel cozy with them around. With these rug styles being so stylish, It's easy to make a statement in the winter season. The mustard hue brings lots of warmth to your space, but adding some cool blues makes you feel like spring has arrived even though we're still in the midst of winter!
A Mix of Patterns
Patterns can be tricky to pull off. They can look too busy and overload the senses, or they can feel like a room is trying just a little bit too hard. You don't want your space making you dizzy! We love mixing patterns because they bring life into the winter season without going overboard on color and pattern. Make sure to keep the patterns within one color palette. This way, your room won't look like a circus act with all these different clowns trying to steal the show!
A Rug with Texture
When it comes to winter rugs, the texture gives you an extra layer of warmth and luxury. Adding some tassels or piling onto your rug will make it look a little more festive for the winter. Go as far as adding faux fur or sheepskin onto your rug to feel like you're walking on clouds! This is a great way to warm up your space and add some extra luxury without going overboard with colors, patterns, and textures all at once.
The Time to Layer
The best way to use this tip in the colder months is by adding some branches onto your existing rug. If you have an all-natural fiber rug, having faux fur on top will make for a cozy and luxurious space. It is a perfect way to add some warmth and texture without going overboard on colors, patterns, or other elements that may be too much for your room! If you're looking for a modern twist, adding reclaimed wood to your rug will give it an aesthetic boost.
Wrapping Up
The best rugs for the winter season are ones that reflect your style. They should also be able to withstand wear and tear from bumps, spills, or pet accidents. With so many rug colors and styles available at RugKnots, you're sure to find a perfect match! We can help you choose the right color combination for your home's decor . So what kind of rug is going in your living room? Let us know how we can help with choosing something new today!