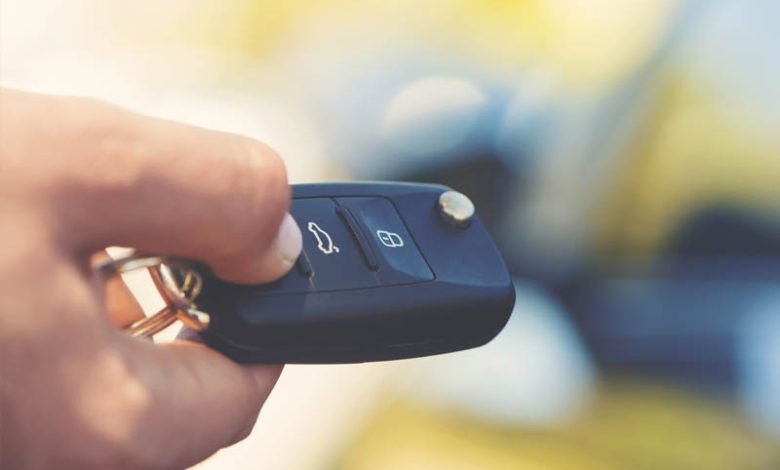 Car key replacement is a popular car locksmith service offered by most of the car locksmiths. It is needed when the original key is not working or not available. People also get car key replacement when the original key gets old and outdated. This is the right solution for all these problems that you can easily get from a reliable car locksmith in London. There are hundreds of car locksmith agencies in London that are offering these services online through their websites. Anyone can visit them sitting at home or in the car and a professional automotive locksmith would come to its location fully equipped.
There is nothing more important than the keys of your car to drive it. Therefore, if something is wrong with the keys you need to get them fixed or replaced if needed. If you face trouble in using the keys on your car, you need to make sure that the problem is with the key or the ignition. Problem in key would require you to get the key fixed or replaced.
What is car key replacement?
Replacing the existing or recently lost key with a new one is normally known as key replacement. The car keys often need to be replaced especially when they are lost, misplaced, stolen, damaged or broken. The process of key replacement includes two major parts key cutting and key programming.
Car key replacement is something a lot of people have to deal with at some point in their life. It can be quite a hassle! You probably have a few questions about where to start and how to go about replacement. You may have even had a few issues with people trying to take advantage of your situation. Don't worry! We've got you covered for the majority of car key replacement situations!
Car key cutting
Key cutting is the basic part of the key replacement process which is normally the only thing to do for traditional key replacement. The old and simple keys only require key cutting which is performed by a professional car locksmith using a specific key cutting equipment/tool. Normally the key cutting is performed on a blank key matching the old/original key if available. However, if there is no key available as a sample then the car details would be needed for the key replacement which you can collect from the dealer.
Car key programming
This is the 2nd and the last step in the key replacement process which is performed on the modern keys only. The keys that are coming with modern security features & remote are normally programmed before using them for the first time. The ignition of your vehicle would not allow an unauthorized key to be used to start the car engine. Therefore it is important to programmed the key after completing the key cutting process. The locksmiths provide key cutting & key programming to the people in the car key replacement services.
Losing a car key can be frustrating. Fortunately, there are several alternative methods for car key replacement. One option is to purchase a replacement key at a local hardware store. You can even find electronic keys that allow you to lock or unlock car doors without having to use the key. It's important to keep your car keys in a safe place. In order to save money and avoid potential car key replacement costs, you may want to secure your keys in a safe place inside your car.
Can I replace my car key?
There is big no for this question! If you are thinking about replacing the car key by yourselves then you should change your mind because this is a technical and time taking process which should be performed by the ones that are specialized and experienced in this field. In order to save your time, energy, efforts and money you can simply call a reliable automotive locksmith in London to come to your place and provide you quick car key replacement, Car key replacement have been around for a long time. For example, they have been used since the 1960's. There are many different kinds of car keys, but the most common key is the t-shaped key. Keys have been used for a very long time.
Car keys are essential to having a car. They're needed to unlock the doors, start the ignition, and allow the vehicle to be started. If you're in the Guildford area and you're looking for a replacement car key, look no further than Car Keys M25! We have over ten years of experience, and we're here to help you get back on the road in no time! Here at Mr. Locksmith, we have all makes and models of car keys. There's no need to worry because we can make a key for pretty much anything! We offer low prices and fast service so you can get back on the road fast!