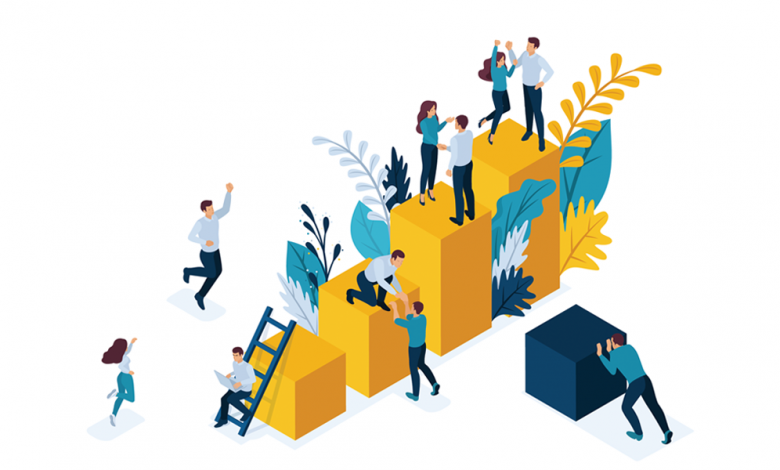 When one talks about the success of an organization or a company, an element that plays a crucial role in the success itself, are the employees! In order for any and every employee to work in harmony and contribute towards the growth of the company, it is essential that they feel an emotional connection with the company! Though the concept of employee engagement might seem unnecessary, assuming that employees are already happy working for a particular organization, it is a concept that should not be neglected!  
When an employee feels personally connected to an organization. They ensure that they deliver their best in the work they are putting in for the company! Having a good employee engagement strategy in place can truly help a company grow whilst also ensuring that the employees are happy. However, motivation for different people can come from different places. These can easily change with the changing times as well. Hence it is important to keep updating oneself with the recent employee engagement strategies. 
To give you a heads up, here are some of the best employee engagement trends 2021 has brought with it.
Importance to work-life balance:
Welcoming flexibility when it comes to working locations and timings will be one of the most sought after employee engagement trends of 2021. A lot of the jobs nowadays doesn't really need an employee's presence every minute of every day! This is where policies like work-from-home, working remotely and even flexible timings help a company grow! Not only do these concepts happen to be cost-effective, but they have also proven to be very effective as far as employee engagement strategies go! 
With polls that were carried out post such a strategy in place, it was found that close to 75% agreed that they were more productive when they were working from home. 71% said the stress from commuting wasn't present, 74% reiterated that they were less distracted and 65% they hardly experienced office politics.  
The use of AI:
A lot of organizations that like to use the latest technology are well on their way to incorporating AI into many of the functions of the company. As a result, the companies have also seen quite a good return on the investment they made into implementing artificial intelligence into the structure of the organization. AI has helped brilliantly in increasing communication job opportunities and helping HR make logical and well-informed decisions.
The people-first approach:
Of the many things that a company is looking forward to doing, boosting and updating the company culture is one! This in turn can truly help retain employees and boost the working morale of the company as a whole. A company's people-first policy can help an employee feel appreciated, respected and taken care of, by the company. This concept needs to be applied to all the employees of an organization! 
More compassion:
Empathy is the need of the hour, especially if a business wants to retain its employees! Though we might have evolved into people who are majorly dependent on various technologies to help us do our work, at the root of it all, we crave recognition and appreciation. This holds more true for employees as an appreciative gesture from their employer can truly help in boosting morale. If an employer is compassionate and the company culture echos the same, then there is no greater motivation for an employee to stay put in a company!
Read more:-TRIUND TREK Guide, Beginners (TRIUND TREK)
Inclusivity:
The moment people from all walks of life are welcomed into a company and have their traditions, ethnicities and social structure embraced, they automatically are drawn to such a company culture. As a result, these people also bring with them new ideas and perspectives, offering a global outlook to the company! This in turn, results in providing a creative workforce that is interactive in nature. 
Gender equality:
Sexual harassment at work place is not a new issue that employees face on a daily basis. But it is definitely an issue that is preventable and addressable. This is why, as a part of the employee engagement strategy, creating a safe and secure place for employees to work in, would be one of the main agendas. 
Brand promotion by employees
:.
A company's employees might just be their best source of company promotion! In this day and age, employees play a huge role in increasing brand awareness and spreading word to the masses. This is also known as affiliate marketing. The company should educate their employees on its functioning and provisions. This will then help the employee figure out how they can promote the company while keeping the ethics in mind. 
Opportunities for career growth:
No employee wants to join or stay in a company that does not offer any potential for growth. Growth in their career is one thing most employees want from a company they are in. If a company does not offer that, then the possibility of the employees quitting increases. 
Gift of wellness
Employees usually spend at least 7 hours working at the office. To offer their best, employees need to be in peak health condition. If, while working, an employee, falls ill, the onus of the treatment falls on the employer. This is why most companies have now started offering medical insurance and wellness programs. This makes employees feel looked after, and increases the chances of them continuing in the organization!
Mental health
In a world that is more or less driven by stress, the need to maintain sound mental health is extremely important. Employers can truly play a vital role in helping employees feel heard when it comes to coping with mental health issues. 
Enforcing the right employee engagement trends can go a long way in helping an employee feel heard and appreciated and as a result, having them working harder than before. This in turn helps increase the productivity of the company as a whole and improves the relationship between the employer and employee too. 
Read more:- 7 Reasons Why You Should Hire a Digital Marketing Agency To Grow Your Business