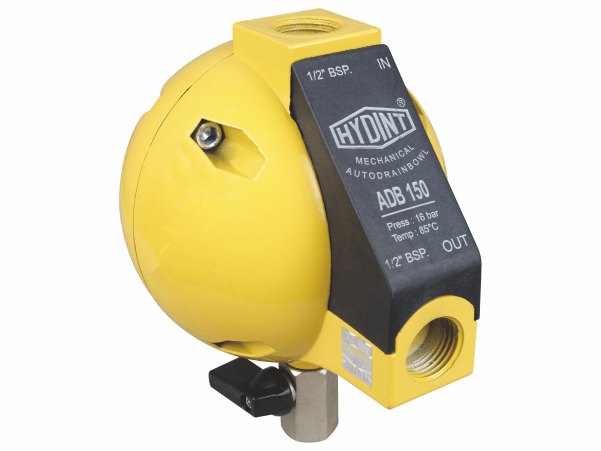 Water vapor is a byproduct of using a rotary screw air compressor. Water vapor condenses into liquid and drops to the bottom of the air tank if there is no drain valve. The Auto drain valves remove water accumulated at the bottom of tanks before they can cause significant damage to the compressor. Whether you drain your tank manually or automatically, it's recommended that you do so daily. Having too much water in your tank can cause the bottom of your tank to rust, requiring you to replace it. You should consider purchasing an electronic drain valve if you often forget to drain your tank.
What are the Drain Valves?
The drain valve is a smaller device that is generally located at the air receiver. If the drain valve is open, any remaining liquid will flow out of the compressor tank, while if it is closed, it will remain. Often, the reserve tank is used for the installation of the drain valve, but it can also be used to remove moisture from other compressor components and products.
What's the Purpose of Drain Valves?
All air contains a significant amount of water vapor. Compressed air reduces the ability to hold vapor, resulting in condensation and eventually moisture accumulation.
By allowing excess water vapor to escape, drain valves prevent corrosion and potentially reduce the compressor's lifespan. The drain valve will also reduce wear on other parts of the compressor unit.
Types of Drain Valves
Among the many types of air compressor drain valves are:
Auto Drain Valve

Electric Preset Auto Drain Valve

Electrical Auto Drain Valve

Digital Electrical Auto Drain Valve
Also read: The Importance of FEP & PFA Lined Ball Valves
1 Auto Drain Valves
Auto Drain Valve is fitted at the bottom of the air receiver tank. When the water particles are collected at the draining amount, this valve drains automatically. The Airmax Pneumatics offer ADB model as an Auto Drain Valves and also provide manual action.
2 Electric Preset Auto Drain Valves
The Electric Preset Auto Drain Valve also works for the same purpose. The Airmax Pneumatics offers BDA model in Brass body drain valve. This valve specifically works on time. You can set the time limit up to 120 minutes.
3 Electrical Auto Drain Valves
The Electrical Auto Drain Valves works with an electric coil and timer. While the Electrical Auto Drain Valve also works with the same.
The drain valves listed above do not require a lot of manual intervention. Selecting a model that is compatible with your equipment and meets your operating requirements can be a challenge.