Video
6 Top Animated Corporate Video Design Software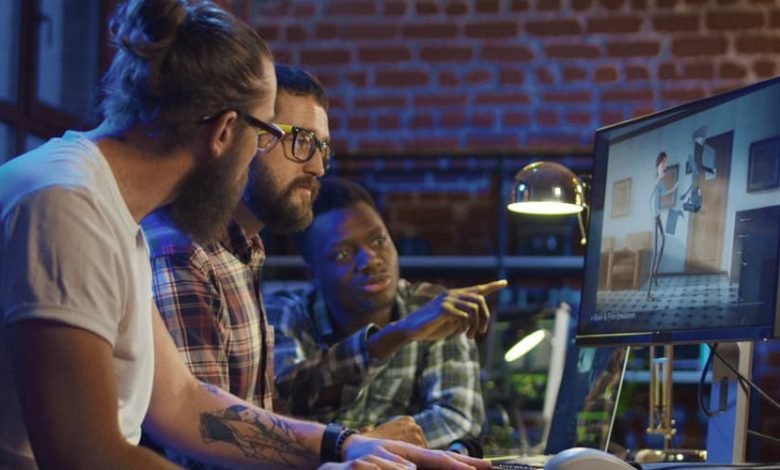 Videos are the most interactive way to enhance the quality of communication as they are rich in engaging content. If we talk about today, videos are getting more important than others. Although, the fast development in technology has derived numerous ways of making videos. Among them, the need for videos for marketing and promotion can never be neglected. Furthermore, in graphics design, video making is emerging with upcoming trends, becoming a useful tool to capture a high population of potential towards themselves. While talking about video making, it will be an injustice to neglect animation. Animation is the lively attribute of a video. Without this, it would be incomplete.
However, many organizations, no matter of any type, such as educational, business, fashion, banking, film industry, etc. In fact, all of them are highly useful in producing video content. An interesting fact about videos is rather than making long clips; you can make a short video with animated content. Most of the organizations choose animated corporate video-making techniques to come up with an excellent video craft. For this purpose, there is numerous software for making the best video designs. Let's discuss them.
Artistic Video Making Software Tools
The global search engine Google is overloaded with free paid or premium tools for video-making software. In addition, there are online web-based or desktop application-based software and mobile application too for video making. Here is a consistent list of top most used software such as:
The Animaker for Beginners
Animaker is a web-based online software that comes with fast and easy drag and drop features. This online platform for video making is a free software tool with an instinctive interface. This online comes with outstanding features; you can easily drag and drop characters, shapes, text, images and can add animation of your desire in the visual content. The web-based online software for video making consists of millions of photos and videos in stock that you can use while making a video with immersive templates. This free video crafting tool provides you with ample templates of your choice. Just select the theme related to your story and begin with it. You can finalize your craft by instant cutting, resizing, adding audios with sound background music, animated transitions, and cropping video with its outstanding tools. Animaker is rich in making these types of videos, namely
2D and 2.5D animation videos
Infographics visual content
Whiteboard animation video designs as explainer video
Typographical portraits and videos
Handcraft animation technique for explaining concepts
Blender, the animated video maker
If you are looking for the best video-making software for your animated corporate video design, then blender is the right choice. Blender is an extensive software tool flexible for windows, Linux, and Mac operating systems. This software is easily available on Google as a desktop application. The special feature of this is very impressive, as it is a pro video editor with an open-source photorealistic animation tool. It supports smoother modeling, robotic skeletal motion, dynamic animation, rendering, and faster composting of models and characters with sensible motion. An important fact about this software is, it highly supports 3D animation. Hence, this software is highly preferred by many organizations for making animated corporate video designs for their organizational operations.
Video for business video making tool
In the business world, the visual concept is emerging at its peak due to its interactive services. Although, business organizations hire creative graphics designers to make video content for them. The best tool for business video marketing is Wideo, an advanced tool for video animation. It is a completely customized tool that you can freely customize your video with its outstanding tools and interactive features and templates. At present, it has more than 80 ready-to-use video templates with first-class templates. It has a drag and drops features for a professional video design. The edited video from this software can be easily downloaded and shared on social media platforms in HD and MP4 versions.
Animate CC
Animate CC is another animated video-making software tool. It is responsible for creating vector business animation craft. An interesting feature of this video animation software is you can create a video for mobile applications, websites, television, and gaming videos. The most business organization uses this desktop application software for making visual content to reach the target audience with strong marketing approach as the name suggests, Animate CC, so it is rich in animation features. As a result, its illustrating tools and animation website with content become more interactive. You can create attractive web banner designs, lively animation to characters in your videos for a concealing video animation craft.
Pencil 2D animation video maker
The most impressive video maker tool for whiteboard animation video designs. Pencil 2D video maker is an elementary animation tool, especially for 2D videos. An important fact about this tool is it can opt for both professional and amateur purposes. This easy to go, video editor, is simple in use with interesting attributes such as captivating sketching, inking, and painting tools, easy swift between raster and vector flows stunning lighting effects, and distortion impacts in videos and portrayals. The visual content can be out in multiple formats. Therefore, for beginners, it is the best graphical video-making platform and is easily available on browsers in desktop applications.
OpenToonz video editor
OpenToonz is another free software tool for the animated visual craft. The desktop application runs on multiple operating systems with trouble-free editing services. OpenToonz editor is an open-source platform for 2D video design with responsive animations. It has to feature video-making attributes such as digital drawing tools, eye-catching color and gradient palettes, beautiful effects for animation and lighting, motion tracking, and theme templates.
Last opinion
In brief, graphics designing is highly serving popular organizations to make the best animated corporate video designs, choosing the best software for video making. Visuals are the first to communicate corporate concepts among the target audience. In the first place, for a strong brand awareness strategy, an explainer approach is essential. Therefore, in a formal explanation technique, whiteboard animation video designs are conventional in telling a meaningful story. In addition, choosing videos as a branding strategy, more potential strength is obtainable, resulting in a handsome amount of earning.