Real Estate
Planning to Renovate Your Home? Here's Everything You Need to Know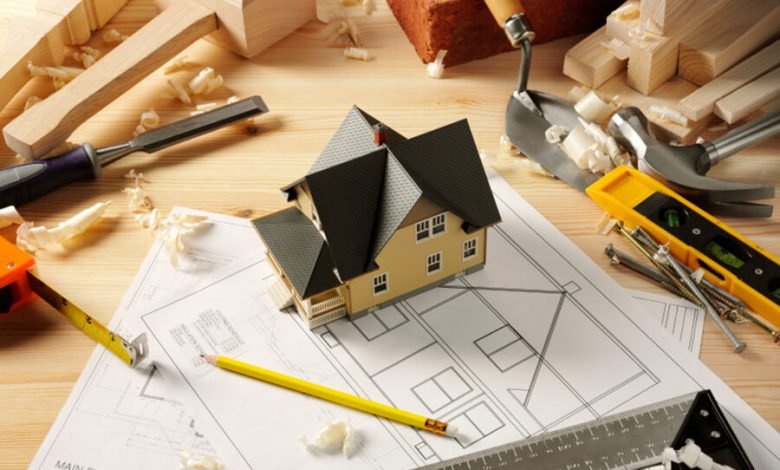 We can all agree upon a fact: Everyone craves a cozy, well-designed home. Our homes are our safe havens, and it's only right they are built in a way that provides us with feelings of utmost comfort and warmth. Along with that, we want to keep our homes up to date, according to the latest trends, and in pristine condition. Nothing beats the urge to renovate our homes from time to time. However, renovating can often be heavy on the pocket and also consume a lot of time and energy. So, how do we renovate without messing up our budgets?
Complete Planning to Renovate Your Home
Here's how you can update your home's interior without bypassing any significant renovations, tearing down the walls, and not to mention staying within your budget. We also have some fantastic London property investment plans, so don't forget to check them out!
1. Go for an Open Space
You would be surprised to know that open floor plans lead the list of properties with the highest buying rate. Homeowners prefer an open floor plan with the kitchen, living room, and dining room sharing one common area. So creating open space will not only be pleasant for your eyes but also benefit you in the long run if you ever plan on selling your home. Now the question arises: How do you create an open space without tearing down the walls?
We have some fabulous ideas:
Firstly, you can try getting rid of bulky furnishing or positioning them in a way that makes the area most spacious. If you don't want to get rid of them, paint them in a neutral shade, say off-white, to minimise their bulkiness. Next, you can add mirrors to your living room. Honestly, mirrors are your best friends if you want to make your area appear spacious. Mirrors placed opposite to windows reflect light, which creates an illusion of space.
If you have a formal dining area that you don't really use much, you can convert it into a home office, a den, or even a library. Not only will this put a useless space to better use but also create a whole new room without any mess!
2. Let there be Light
It goes without saying, good lighting can bring life to any place. Dull lighting can make your home look small, gloomy, and cramped. On the contrary, a brightly lit room appears open, welcoming, and full of energy. Moreover, you can also make your house aesthetically pleasant with lights. Nowadays, there are so many attractive and innovative styles of lighting that can revamp your entire space and transform it into something new.
Some basic and traditional methods are table and floor lamps. Putting a couple of tall lamps in dark areas can bring a whole new energetic vibe to your rooms. If you want to do something more modern, go for LED lights. You can add them to your staircases, around shelves, doors, behind screams; the options are endless. If you love new things, go for different colored LED lights to jazz up your space.
Another great idea is to replace ceiling fixtures with something modern. You can put the lights of your choice and see how big of a difference it will make to your home's aesthetic appeal.
3. Pay Attention to Your Cabinetry
When we talk about kitchens, nothing makes them look old-fashioned more than worn and dirty cabinets. Cabinets take up the most amount of space in the kitchens and surprisingly, people often don't pay much attention to them. Updating your cabinetry can make a significant difference to your kitchen's appeal. If you can't afford to replace all the cabinets, just replace doors and handles. It's simple and won't cost you much money either.
You can choose from so many options such as bronze, aged copper, brushed nickel, and shiny stainless steel; whatever goes well with your kitchen's vibe. If you have a country kitchen, it will look fabulous with modern stainless steel knobs, whereas a modern kitchen will look chic with some bronze vintage knobs.
However, there are no hard and fast rules when it comes to choosing your cabinetry. Just go with whatever floats your boat! Replacing your bathroom and kitchen cabinetry doors and handles will completely revamp the rooms, and the best part is that there is not much effort required!
4. Update the Window Treatments
People often overlook their windows, considering them unimportant. If you're one of those people who ignore their windows, let us tell you you're doing it all wrong! Here's the deal: windows demand to be dressed. If you leave your windows bare, you are missing out on a great way of decorating your home. There are so many ways you can dress up your windows and make your room look magnificent.
If you like it to be a little extra, you can always go bold with geometric curtain panels. To keep it light and beachy, add gauzy white sheers or if you're a minimalist, bamboo shades are the answer. If you are unsure about the choice, just try to picture what theme would fit well with your existing colors and pick that one. You can either choose a color contrasting with your walls or a darker/lighter shade of the same color. Play around and look up new ideas. Whatever you do, just don't leave your windows bare.
5. An Exciting Wallpaper
Painting the walls can be a big headache. It involves removing all the furniture, prepping the walls, and not to mention the nasty smell that can last up to weeks. A better alternative to wall paint is easy to install (and remove) wallpaper.  Now when we talk about wallpapers, we don't mean a grandma wallpaper, and most certainly, we do not mean one of those tacky wallpapers with writings all over them. What we are talking about are the new ranges of removable wallpapers. They come in aesthetic designs and patterns that will give life to your room with minimum effort.
You can easily remove these wallpapers by peeling them off, and the best part is that they do not harm the paint underneath! With these wallpapers, you can revamp all the rooms in your home. You can buy matching ones or maybe different colors and patterns for each room. This will create a different vibe in all the rooms and make your home feel full of energy.
Conclusion
Implementing these ideas can surely add life to your home. These ideas won't take much time and energy and are especially easy on the pocket. So if you have been procrastinating the idea of renovations, consider this a sign and get on with it. You will love the outcome and will regret why you didn't do it sooner!
Also read: http://infopostings.com/top-4-reasons-for-getting-home-renovations-ottawa-done/