Travel
Golden Triangle India Tourism: Places to Visit and Things to Do
The Golden Triangle India Tour, which includes Delhi, Agra, and Jaipur, is among the top cultural trip itineraries in the nation.
What is The Golden Triangle India Tour?
This one-of-a-kind, incredibly diverse cultural trip allows visitors to sample the delights of one of the nation's most impressive architectural achievements. Additionally, you can dig into medieval history and experience the delectable cuisines of India in these three cities.
The Golden Triangle tourism circuit in Delhi and travels to Agra before Jaipur concludes. Whereas the distance between Delhi and Agra is around 233 kilometers.
The distance between Agra and Jaipur is nearly 239 kilometers. These cities are close to one another, as evidenced by the distances.
Brief About The Golden Triangle India Tour
A Golden Triangle Tour allows visitors to see a significant portion of India's culture and traditions. You will explore India's past and culture with the Golden triangle India tour package.
This article describes the best method to learn about India's past and culture through a thrilling Golden Triangle Tour. So, get into the atmosphere of urbanization in Delhi, romance in Agra, and the royal tales in Jaipur.
Book your Luxury Golden triangle India tour package to explore the vast beauty of India.
Places To Visit In The Golden Triangle India
1. The Red Fort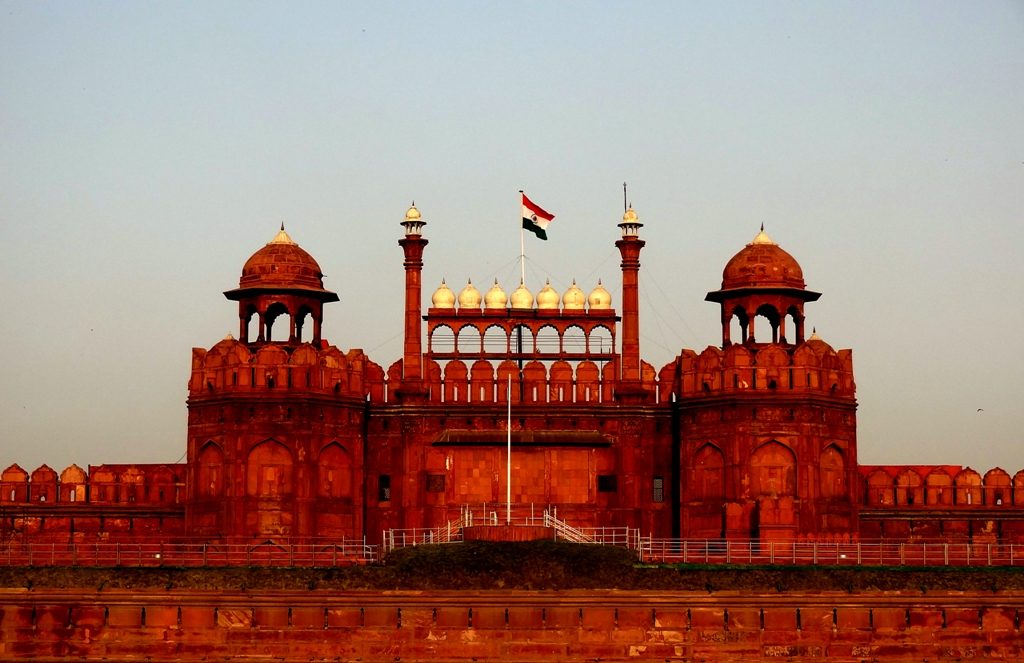 The Red Fort is a fusion of India's strong historical dignity and modern ruling ground. It was the Mughal Emperors' home following Shah Jahan, and it was situated in the core of Old Delhi. Today, the location is of the utmost national significance.
2. India Gate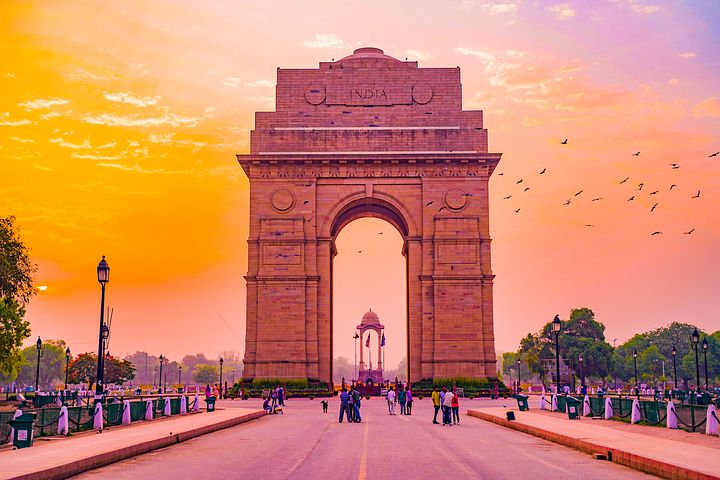 India Gate, which rises tall on the Rajpath, is a war memorial, and it is a memorial to all the Indian British Soldiers who sacrificed their lives during the First World War. It now bears the inscriptions of 13,218 warriors and war heroes, comprising nurses martyred in both World War I and the Third Afghan War. It is a must-visit in the Golden triangle tourism circuit.
3. Government Buildings
The golden triangle India tour typically involves a tour to New Delhi's political forces, where crucial legislative and administrative judgments are taken daily. The Parliament House, The Secretariat Building, and Rashtrapati Bhavan (President's House) are.
4. Humayun Tomb
The resting site of King Humayun is the Humayun tomb, a UNESCO World Heritage Monument in Delhi built by his wife, Bega Begum.
5. Other Cultural Sites
Besides a dominant political aspect, Delhi also boasts a charming and appealing cultural side. Additionally, Delhi's most important heritage sites are the Lotus Temple, Jama Masjid, Qutub Minar, and Red Fort.
6. Taj Mahal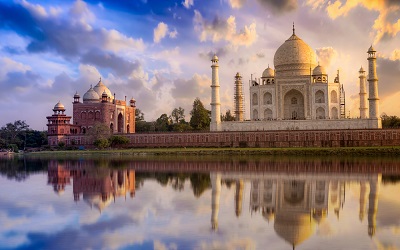 Emperor Shah Jahan erected The Taj Mahal in 1648, remembering his wife, Mumtaz Mahal. Following his death, he was buried beside her under his masterpiece. Additionally, this stunning monument of white marble is among the seven wonders of the world and the most recognized UNESCO World Heritage Sites.
This currently stands as an everlasting emblem of divine love.
7. Agra Fort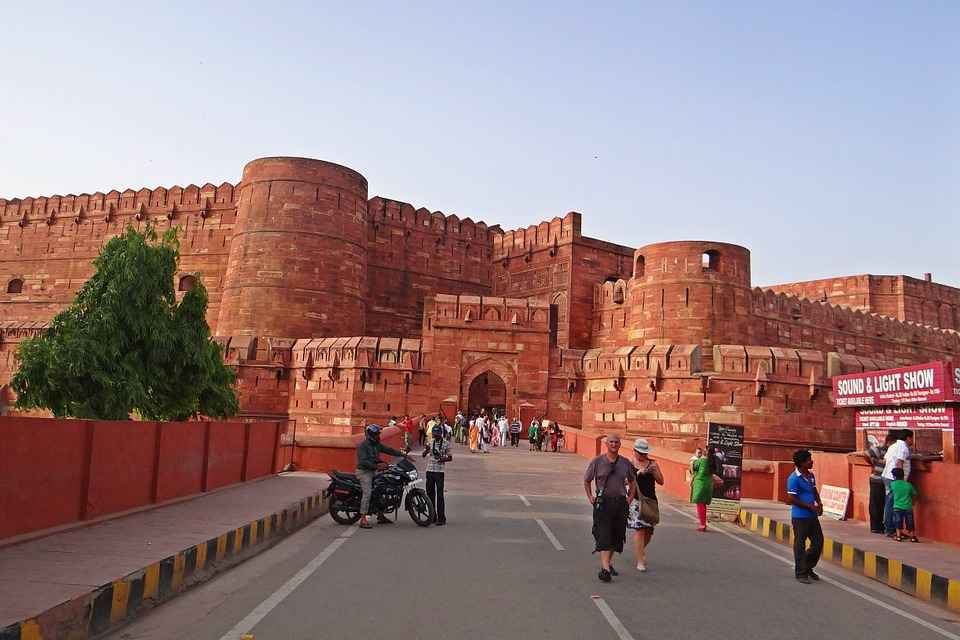 Agra Fort captivates visitors with its massive size and magnificence. Also, several magnificent buildings are within its grounds, such as the Diwan-i-Aam, Moti Masjid, Diwan-i-Khas, Musamman Burj, Sheesh Mahal, and Khaas Mahal.
8. Fatehpur Sikri
Another exceptional illustration of Mughal architecture is Fatehpur Sikri, a UNESCO World Heritage Site. Moreover, the Mughals first planned town and functioned as their capital for a brief period was Fatehpur Sikri.
9. Hawa Mahal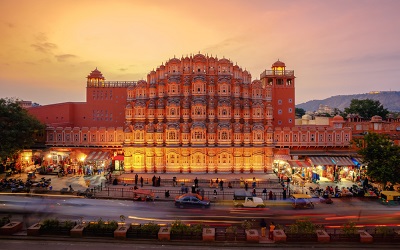 The Hawa Mahal, which corresponds to the "Palace of Winds," was completed in 1700. Besides being a summertime hideaway, it also functioned as a location from which the women of the imperial family could see daily life on the road without even being watched.
It's a stunning example of Hindu-Muslim architecture while one of Jaipur's most recognizable buildings. Visit and click amazing pictures during your golden triangle tour.
10. Amber Fort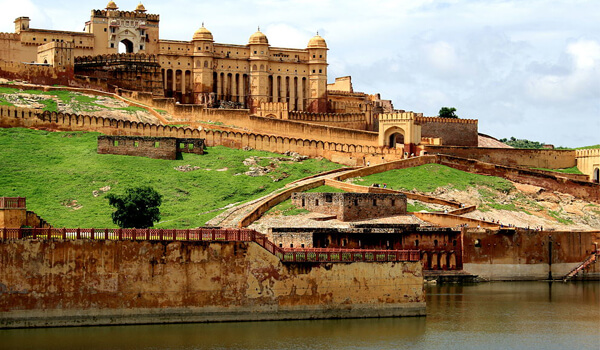 The Amber Fort is among  Rajasthan's most renowned forts. Its fantastic beauty alone makes it among the destinations you must not overlook during your Rajasthan visit. Moreover, Amber Fort is a beautiful blend of Hindu and Muslim architectural styles.
11. City Palace
Explore the City Palace while exploring the many sights in Jaipur with the Golden triangle tourism circuit. Moreover, this structure exemplifies Rajput grandeur at its finest. It is home to several structures that are a stunning combination of Mughal and Rajput culture. Also, the outstanding architecture includes Maharani's Palace, Maharaja Sawai Man Singh II Museum, and Mubarak Mahal.
Things To Do In Golden Triangle India Tour
Things To Do In Delhi
1. If you want to do something different and exciting in Delhi, go to the Hazrat Nizamuddin Dargah in the Nizamuddin West neighborhood. Spend an evening hearing magnificent Qawwali performances that are certain to melt your heart!
2. You haven't explored Delhi unless you've tried its incredibly tempting, immensely flavorful, and extremely addictive street cuisine. Also, these roads offer dishes like Aloo Tikki, Gol Gappa, chole bhature, kebabs, tikkas, chhole kulche, and more delectable dishes. If you don't like spicy food, you should indeed taste Delhi's evergreen selection of sweet, velvety pleasures that slide in your tongue!
Things To Do In Agra
1. The road adjacent to the Agra Fort serves as a gateway to the shores of the tranquil Yamuna River. Also, one can experience stunning, quiet views of this monument.
It is a popular destination for photographers since it provides the best vistas of the Taj. Additionally, it is also free of overcrowding within the Taj complex, offering it an unusual place to visit during a Golden Triangle India.
2. Agra is well-known for its Mughal-era architectural achievements and its wide range of savory delicacies. The Petha, a rose-flavored candy produced from gritty ash pumpkins and sugar, is the best.
Things To Do In Jaipur
1. Shopping is one of the many enjoyable activities to do in Jaipur! Additionally, treasures and traditional style decoration products made of small glass pieces colored in exquisite hues are available for purchase.
2. Colorful 'juttis,' or flat-soled camel leather shoes with a pointy top, and Traditional unique apparel such as 'lehengas,' 'dupattas,' and 'Ghaghra-choli,' are all fantastic items to purchase in Jaipur.
3. Johari Bazaar is where to go to purchase traditional jewelry. The traditional, appealing designs and superb, age-old craftsmanship found here will undoubtedly captivate you. So, without question, purchasing in Jaipur is among the highlights of Golden triangle India.
4. Have you ever visited a hall that looks more like a royal court? If not, you should go to Raj Mandir. A movie theatre that goes beyond the typical notions of traditional theater, having more to offer than snacks and drinks. Additionally, Jaipur's Raj Mandir is famous for its magnificent beauty and grace.
Also read: The benefits of traveling. Therapy in the past, present, and into the future
Conclusion
Doesn't the things sound interesting in the Golden Triangle India? So, head on to book your Golden triangle India tour package with LIH Travels to make your trip memorable. Also, LIH Travel has many options with affordable, customizable, and attractive package options. Book your package today.