Business
Growth tips for SMEs in India with software solutions
Software solutions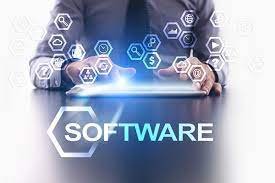 If you are using new technologies to grow your small business, then you already know the advantages it has brought to the table. If you are not using digital technologies, there are opportunities you are missing out on, and it's time to make some changes and reap them. 
In this article we will talk about business automation software and other digital solutions that can enable your small and medium enterprise (SME) to automate, streamline, and optimise processes. We will also understand how to select the right software solution for your business, the types of software SMEs can invest in, and an overall benefit of using software in business.  
After all, as a small business owner, there are multiple challenges you must overcome on a daily basis. With software, several of those roadblocks and obstacles to business growth can be reduced. 
On that note, let us begin our discussion and look at some practical things to keep in mind before buying business software. 
Tips to select the right software in business
It is not easy to decide what software to buy. Especially, for a SME owner like yourself, it's important to realise the value software will add to your business and the investments needed. The goal of every digital solution should be to make the task easy, efficient, accurate, and quick.  
As such, it is necessary for you to understand your business needs, budgets, goals, audiences, and market landscape first, and make informed decisions when buying software for business.  
There are no good or bad software. All software is developed with a specific purpose and have features and functionalities aligned to the purpose.

 

Every software is built and priced according to the audience and challenges they are addressing. As a SME, you need to find

affordable software solutions

that are built and priced keeping the SME and emerging business sector in mind.

 
Look for software that is scalable, i.e., number of users and features can be increased/decreased based on your business requirements. As a SME, this will ensure that as your business grows and expands, the software can accommodate additional requirements.

 

Go for

cloud-based software

that can be easily installed (without any additional hardware installations), and accessible 24/7 across devices. This makes it easier for all users to access the tool at their convenience.

 

Check for options for customisation. Though many software do not offer this feature, it's a good-to-have feature especially if you have specific business requirements. Alternatively, check for value-added features that come with additional benefits.

 

Understand how after sales support works i.e., in terms of training, installation, resources available etc. Also, read the data security policies. Review the policies before signing contracts.

 
Now that you know how to buy business software, let us understand why you need business software for your SME. 
5
reasons why SMEs need
business software
for
growth
A key benefit of SMEs investing in business software is optimisation of resources. Unlike large enterprises, SMEs work with limited budgets, resources, and capabilities. It is necessary for them to stay efficient, keep costs low, and get the most out of their resources. 
As a SME owner, you need software solutions to optimise processes, be efficient, and stay compliant. There are many operational and process changes that software brings, much of which, drives SME growth and digitalisation. 
Let us look at the role of software in business, and how it enables SMEs to accelerate growth: 
Reduce manual effort and time with automation
Automation is one of the primary benefits of using business applications. Irrespective of the size of your business, revenue, and industry, business automation software can help it to grow. It automates routine, rule-based tasks, reduces manual errors and efforts, and frees up time for resources to invest in core functions and critical tasks. 
It also helps teams to stay efficient, monitor production quality, identify anomalies and ensure data security.   
For instance, you can use inventory management software (e.g., Arka, TYASuite etc.) to automate the inventory, stocking, and warehousing process. Instead of manually following up and updating inventory details, you can use the tool to track real-time updates on the movement of goods. You can also get updates on fast-selling and low-selling stock, deadstock, returned stock, etc. and draw business insights based on analytical reports for marketing, purchase, and pricing.
Boost lead generation and sales 
Business automation solutions also help you to grow your business by increasing lead generation and reducing the lead-to-deal sales cycle time. 
This is beneficial for SMEs as it helps them to track all leads, reduce lead wastage, and never miss an opportunity. 
For instance, you can use a CRM software (e.g., LeadSquared, Bytepaper, Cronberry etc.) to manage sales leads and conversion rates better. Instead of manually updating data on every new lead, a CRM will help to capture lead details, assign tasks to relevant sales agents, track lead status, follow-up and nurture leads, and close sales deals faster. 
CRM solutions also help you to know more about your market, customers, and competitors. It stores all data in a centralised system, reducing the need to look for information in different places. All authorised users across teams and functions can access this data to send customers personalised communications, understand customer buying behaviours and patterns, study trends, and proactively make decisions to improve customer engagement and satisfaction. 
A customer relationship management software also helps you with data on team productivity and efficiency, for you to know how your team is performing, what needs to improve, and what are the best practices being followed. 
Improve communication and collaboration
The right business solutions also enable your SME to improve communication (with internal teams and external customers) and collaboration.  
It's a digital-first era and your customers can be located across the country and worldwide. They might be away from office, on the go, or in a remote location. Business applications make it possible for teams to stay connected and collaborate even from remote locations. 
Some of the ways business tools can help your SME to connect and collaborate include: 
Using a document management system (e.g., TCS iON Document Manager, Google Workspace) to collaborate and work on files online. Tasks can be assigned, documents can be securely shared, user access can be controlled, files can be tracked and managed etc. In short, work gets done even if your team is distributed and not sitting together.

 

Using an audio/video or web conferencing tool (e.g., GoTo Meeting) to ensure teams can make seamless calls and connect easily. 

 
Cloud-based business software help you to cut down costs, keep teams connected, and gets work done.  
Stay compliant all the time
Software for business also helps to keep your business compliant. Policies and regulations keep changing from time to time in order to adapt to business environments. As a small business owner, it can be challenging to keep up with new regulations and updates.  
 These tools auto-upgrade from time to time, based on new changes (e.g., government policies), to ensure that your business is compliant. You will also receive email/SMS updates, platform notifications and other alerts to keep you informed. There are also informative articles and resources available for you to read and learn about new regulations, how it affects your business, and what software updates have been made to incorporate the changes.  
Examples would include: 
E-Invoicing software (e.g., TCS iON GSP E-Invoicing solution) to keep your business e-Invoice compliant and generate e-Invoices easily (Note – e-Invoicing in India is mandatory for all businesses with over ₹10 crores in annual revenue since October 2022)

 
HRMS software (e.g., greytHR, HROne etc.) to track employee leaves and attendance, manage payroll, and generate payslips (with details on PF, tax deductions, gratuity, and other compliances)

 
Enhance customer experience through 24/7 accessibility
Today, it is necessary for businesses to be customer centric to keep them loyal and returning. This is true for all businesses, especially SMEs, with little brand awareness and visibility. 
The right business solutions can help you keep your customers engaged, provide meaningful support, and help them in their journey.  
Some of the business tools and software you can consider include: 
IVR solutions (e.g., Servetel, Knowlarity etc.) to respond to every inbound customer call with pre-recorded voice messages, and route only critical calls to agents (else resolve queries through self-service) 

 

Live chat (e.g., TCS iON Live Chat) to attend to all customer complaints and queries 24/7 through chats, and ensuring no query goes unanswered or opportunity missed

 
The way ahead with business software
There is little debate on the benefits of investing in business automation solutions for your business. There are different types of software that you can get based on your business requirements. The key thing to remember is that you need a software that will help you solve a challenge, however specific it might be. 
Apart from investing in software for small businesses you can start your digital transformation journey in other ways as well.  
Create profiles in social media platforms (only relevant ones) to connect with customers, create brand visibility, and share relevant content

 

Join online business forums to learn about market trends, what customers want, competitor activities, and more

 

Attend online webinars and talks to listen to industry-experts for meaning, practical tips and insights

 
Register your business on a

B2B platform

to create an online profile, connect with other businesses, send enquiries, and find new opportunities

 
It's your business and it's time you make the right changes for the best results. Also, remember that from time-to-time there are new software introduced in the market. You can always review the list of software in use currently and change to a different software if required.