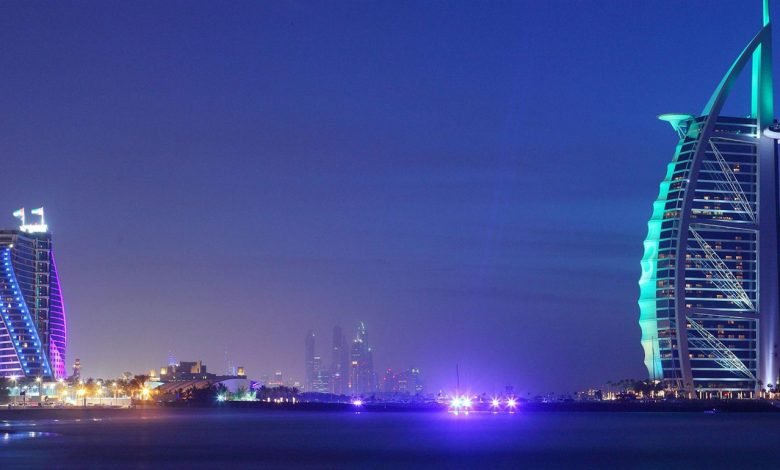 In simple terms, RAK offshore company formation Dubai can be best defined as a legitimate business entity that runs outside its registered jurisdiction. This is directly different to what any onshore company runs and operates within their national border- plus, it's registered. More and more investors and entrepreneurs are choosing offshore companies since they are a tax-efficient, convenient, and cost-effective option for global business.
When it comes to the UAE, you typically have three jurisdictions for setting up your offshore company: In Ras Al Khaimah (RAK), Ajman and Jebel Ali Free zone (JAFZA). Each of them provides absolute foreign ownership, corporate tax and exemption from income tax. Furthermore, you don't need to have to invest share capital as well.
RAK and Ajman are famous for their cost-effective conditions. Furthermore, they don't pose any limitations or restrictions on permitted activities.
JAFZA is comparatively more expensive than either RAK or Ajman when it comes to operational and annual costs. However, JAFZA can only promise you real estate ownership in Dubai.
If you are a first-timer, you must realise that RAK ICC is about 45 minutes away from central Dubai. The place falls under the ECOFIN or European Union Economic and Financial Affairs Council-whitelisted offshore jurisdiction- Furthermore, it can meet ESR (Economic Substance Regulations).
When it comes to tax, its essential mentioning that RAK ICC jurisdiction exempts investors from Capital Gains Tax, Corporate Income tax, Dividends tax, and Interest Income tax.
Detailed research on the internet will help you realise that the registration process for offshore company formation in Dubai in RAK ICC tends to be rapid and relatively cost-effective. Moreover, you must also know that RAC ICC allows for migration, re-domiciliation & continuation from other offshore jurisdictions. There's no minimum capital requirement for you while setting up an offshore company in RAK ICC.
Benefits of Offshore Companies
Here's a detailed breakdown of the significant benefits that make offshore company formations Dubai highly advantageous.
Privacy: You essentially have total anonymity and have no obligation to reveal the company details, such as names of shareholders and company directors, on a public register.
100% foreign ownership: You can make arrangements for absolute foreign ownership. This is primarily since RAK international company regulations don't demand any local shareholding in company ownerships.
Share capital: There's no minimum capital requirement for you during incorporation.
Swift incorporation process: You will have to wait for a rough seven days to complete RAK ICC company registration. This is, of course, only if you have submitted the all required documents.
International growth: you can always count on your offshore company to act as your base for taking advantage of international market opportunities.
Superior access to global funding
Reasons for Setting up A Company in Ras Al Khaimah International Corporate Centre (RAK ICC)
It is essential to mention that Ras Al Khaimah happens to be one of the seven emirates that collectively make the federation of the United Arab Emirates (UAE). You can access the Abu Dhabi capital by road in roughly two hours- while Dubai is just an hour away.
More and more people are choosing RAK ICC as their preferred base of RAK offshore company setup. This is primarily since the place promises a business-friendly environment. Furthermore, it also provides significantly low operating expenses than the overall UAE average- this will help you make the most of your return on investment.
The Leading Benefits That RAKICC Offers To Investors Are:
Control
Foreign investors can only have a 49% share if the business has a mainland UAE company backing. The remaining 51% of that business will have an Emirati partner/ sponsor. This is where RAKICC makes better sense since it promises no restriction.
With RAK Offshore business setup, you can enjoy absolute ownership of the business despite being an expatriate. This means you will essentially retain total control over your business operations. Furthermore, you also future proof the possibility of any ownership disputes.
Flexibility
Suppose you are a first-timer trying to incorporate a mainland company in the UAE. In that case, you will essentially need a minimum level of capital- this should be in direct alignment with the UAE government for your incorporation.
However, when it comes to RAK offshore company setup, you will have no requirement for sharing capital and filing financial accounts. This essentially eliminates a lot of stress and complexity that is associated with opening local bank accounts.
Security
Detailed research will essentially help you realise that RAK practices an independent legal system- it is entirely separate from the federal system. To break it further down, their legal system is based on the Common Law system that allows foreign investors access to the ordinary law courts.
Cost Efficiency
It would be best to make a mental note that the RAK offshore company formation costs are typically lower than that of the rest of the UAE. Furthermore, you don't need to include the expense of office space rents since every company in RAKICC have registered offices.
Secondly, it's essential mentioning that the UAE has arguably one of the largest tax treaty networks worldwide. This means you can essentially avoid any issue of double taxation on the same income. Furthermore, you can steer off from several tax compliance obligations in other countries.
Steps for Setting up An Offshore Company in RAKICC­­­­
Here's a detailed breakdown of steps for RAK offshore company formation.
You must pick your company title and the business activities.
Must arrange all the necessary and relevant documents.
Must be completed the submission of your application to RAK ICC.
The whole process will take roughly 5-7 working days to complete. This is only if you have submitted all the necessary and appropriate documents. Once you receive confirmation from RAKICC, you can opening a local business bank account for your RAK Offshore business setup.
How Can Professional Groups Help?
If you don't have the necessary knowledge or expertise for RAK offshore company formation, you can always delegate the job to a professional group. The internet is stacked with professional groups who can lend you support in the process.
When you bring in professional help, you essentially tap into their pre-existing relationships with key government bodies. Furthermore, the experienced groups have direct access to regulatory authorities, government departments, and Free zone authorities.